Hi, I'm Suzanne and I'm a self taught textile and mixed media artist.
I started my business some years ago following redundancy from a less than exciting office job. I have always been a creative person and as a hobby I had created jewellery and sewn my own clothes and also made decorations for the home. My love of creating things with my hands intensified as I made my own bridal tiara and was subsiquently asked to make others for friends and contacts - the possibility of a creative business was forming in my mind and became a reality following my escape from the office work.
My love of vintage and antique textiles and objects, together with natural materials such as seashells, plants and wood and the odd sparkly bead and pearl thrown in means my work has a rich and layered look as I like to include as much interest and texture as possible. It also means I have a justifiable reason for shopping/gathering expeditions to rootle out old treasures and found objects as often as I can.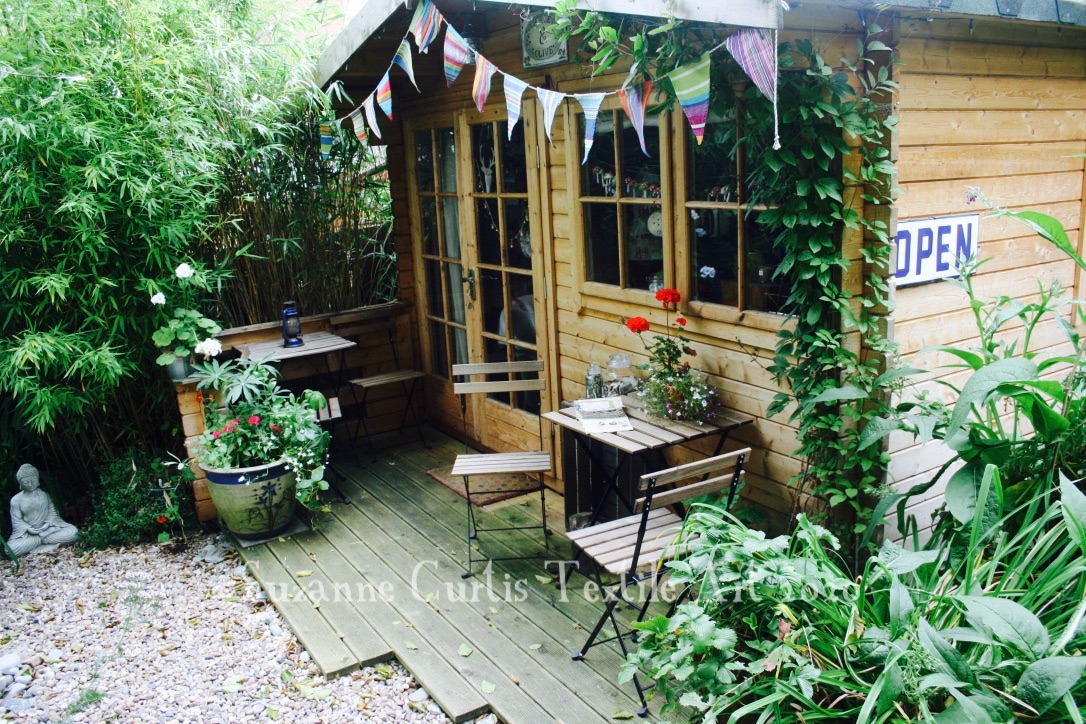 I work from a wooden cabin in the garden, it's a beautiful place for creation.....listening to the bird song with the windows open in the summer and cosy and toasty with the log burning stove on in the winter. I love to share my creative space and run groups, workshops and have an open studio from time to time. I welcome visitors by appointment only at other times....with a bit of notice as being a creative space it gets a bit messy and I need time to tidy up.
I am also an allotmenteer, environmentalist and very obsessed with toadstools.
When I'm not sewing I can be found on my small allotment which is on the corner of a big plot shared by three men....hence the name. Most of it is given over to flowers for the pollinators and the rest is for produce, theres nothing better than home grown tomatoes!
My love of nature and of the old ways and of fairytale and folklore very much influences my work and ethics.
For those not new to my work you will probably remember my business being previously known as belle and olive.